Khamis, 24 November 2011
Salam,


Will update the progression of tabita skincare later...



Check it out.!!!
Rabu, 23 November 2011
Little Reader Touch now available for the iPad, iPhone, and iPod Touch!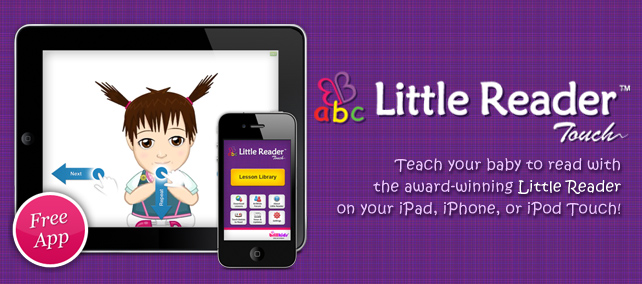 We at BrillKids are very excited to let you know that Little Reader Touch is finally here!
Visit the App Store today and
download Little Reader Touch
on your iPad, iPhone, or iPod Touch for FREE – don't forget to check out the in-app store for FREE DOWNLOADS and join our LUCKY DRAW for a chance to win a Little Reader Basic kit!




















Launch Promotion – Giveaway!



From now until December 7, 2011:



FREE DOWNLOADS


All available downloads in the in-app store can be downloaded for FREE!



LUCKY DRAW


FREE Little Reader Basic kits (worth US$149) will be given away to 1 out of every 5 people who enter our draw!

This special offer is valid only for two weeks (from now until December 7, 2011), so download Little Reader Touch now!

Learn more
Download Little Reader Touch on your iPad, iPhone, or iPod Touch today, and become your child's first and best teacher!
This promotion applies only to orders made at the Little Reader Touch online store. No adjustments can be made on prior sales. BrillKids reserves the right to change this promotion at any time. Offer void where prohibited or restricted by law. This promotion is valid only until 07-December-2011.
Rabu, 2 November 2011
Salam,

i miss my blog,i cannot update my blog,my fb,my twitter coz my phone cant roaming...im away from malaysia...to over da sea.... huhu...cet macam jauh sngt jer...btw i went to singapore...Holidays!!! like that lol....


Act wanna share with u that my mum x jadi g mecca ...ada x baca paper singapura??? they said 652 peoples cant get visa due to king of mecca died... plus people doin the visa berhenti plak!!!! triple SAD:(...

my mum n my grandma lagi lah sad siap dah mimpi kaabah...conclusion let we pray there is a hikmah btw all these...amin...hope she can go by next year...tuhan tolong makbulkan doa anak yang mithali ni... insyaallah...

let see all pixs!!!